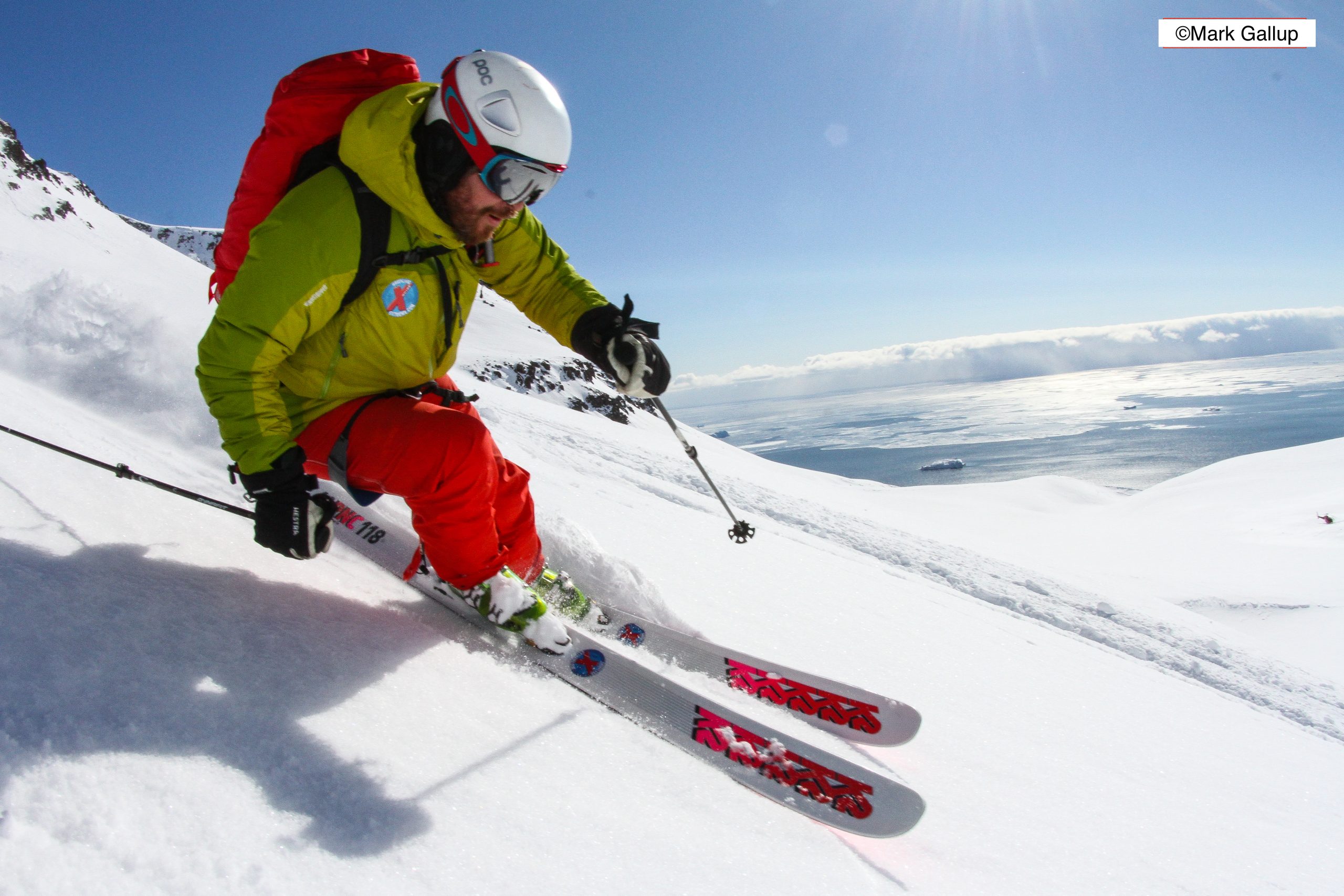 "I have had the pleasure of working with Greenland Extreme both onboard a yacht visiting Greenland and on a truly extreme Heli skiing expedition to Disko Island.  Arne Hardenberg is not only a world class guide and skier, but a true expect of Greenlandic culture and history.  Our trips were world class and always exceeded our expectations.   I would highly recommend Arne, Adam and the Greenland Extreme team to anyone visiting Greenland and looking for an extraordinary experience."
Sam Byrne
MV PIONEER
Principal Owner Yellowstone Mountain Club. 

Greenland Extreme delivered a spectacular experience for our ski group in 2018.
The team was exceptionally customer focused and professional in every way.  They were remarkably well organized to address challenging logistics and went the extra mile to meet the complex needs of a large and fast-paced group.
I look forward to  to another opportunity to enjoy their company and benefit from their hospitality.
David E. Shaw

Over the last 20 years Greenland Extreme ApS has operated primarily in West Greenland in the areas near Maniitsoq and Kangaamiut and in collaboration with heliskiing operators from abroad. Our team consists of guides with years of skiing experience, knowledge about Greenlandic culture, climate and networks, knowledge about traditional Greenlandic food commodities, wildlife and last but not least the Greenlandic language.
Over the course of the last 5 years we have begun offering heliskiing in North Greenland as sole operator. The area of Qeqertarsuaq, Ilulissat and Uummannaq is regarded as one of the most untouched and exclusive heliskiing areas worldwide and has provided our former guests with once in a lifetime experiences, indescribable by words alone. It must be experienced!
A company focused on solutions and a broad network
If You ask an Inuit hunter about his plan for the coming week, he will most likely answer: We will see what the weather will bring.
As such it is essential that Greenland Extreme provides a team of guides from different areas in Greenland and all-important local knowledge of a particular area, but also about the everchanging local conditions and dependency of individuals, companies and providers. We manage to solve challenges in an efficient manner when weather and ice conditions require alternative solutions.
Greenlandic multitalented guides
Besides our local knowledge about the areas in which we operate, we are also known for having truly entertaining guides. We have guides who can sing and share great and funny stories about anything. An element which definitely adds something extra to Your trip. We are proud to be able to present such multitalents!
We are experts in accentuating the cultural experiences of a trip, and we love inviting local popular singers, mask and drum dancersto an evening of joy that is treasured by our guests.
As one of our guests describes our guides:
"These guys… I couldn't be happier. Some very close bonds have been made the last couple of weeks. These three are our mountain guides…and if you ever come to Greenland, these are the best guys to book!! They've made my trip 💙"